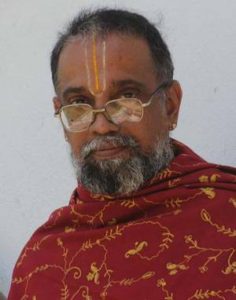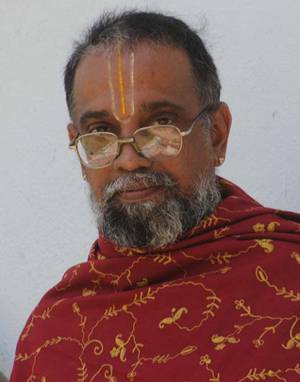 Dr. Ramanujan is the ex-Associate Director (IHLC), at Centre for Development of Advanced Computing (C-DAC). He is also the Group Coordinator of Indian Heritage Group (IHG) at the Centre which is engaged in activities related to Sanskrit and Vedic Processing in Computers.
He has proficiency in Gurukula system, Taittireeya KrishnaYajurVeda, Vyakarana, Vishishtadvaita Vedanta & Nalayira Divya Prabandhams (4000 devotional songs) of Alwars in Tamil.
He has been awarded various titles, including "VEDA VARIDHI, "VEDA VIJNANA SIROMANI", "VAIDIKA BHUSHANAM". He has also been appointed as "ASTHANA VIDVAN", by Sri Ahobila Mutt in 1999.
He was awarded "SAMSKRITA MITRA" Puraskar by MHRD in August 2003 in recognition of remarkable services rendered for the cause of Sanskrit through IT.