Vedavaapi
Research
Dedicated to reviving the widespread study and application of India's native knowledge, by lowering the barriers through technology. Making India's traditional knowledge accessible, intelligible and consumable.
Knowledge Science and Engineering
One of the primary areas of research at Vedavaapi is to develop paradigms to model the Bharatiya Gyaan Parampara (India's knowledge Traditions) using modern techniques and tools.
Rejuvenating Bharatiya Vidya
Vedavaapi aids research in the pedagogy of Veda in traditional pathashaala contexts. Design of tooling for Veda semantics and pedagogy is an important area of research.
Shaastric Humanities
A multi-institutional research initiative to develop Bharatiya shaastra-based models in select disciplines of Humanities. Bringing an authentic and academically rigorous Bharatiya perspective into the mainstream study of Humanities, for social good.
Pedagogy
The larger canvas of Indian Knowledge Systems and its systematization from a pedagogy perspective can benefit from fundamental research in pedagogy , models of teaching , models of evaluation.
From Text to Knowledge
Textract
Text Extraction, OCR, Annotation platform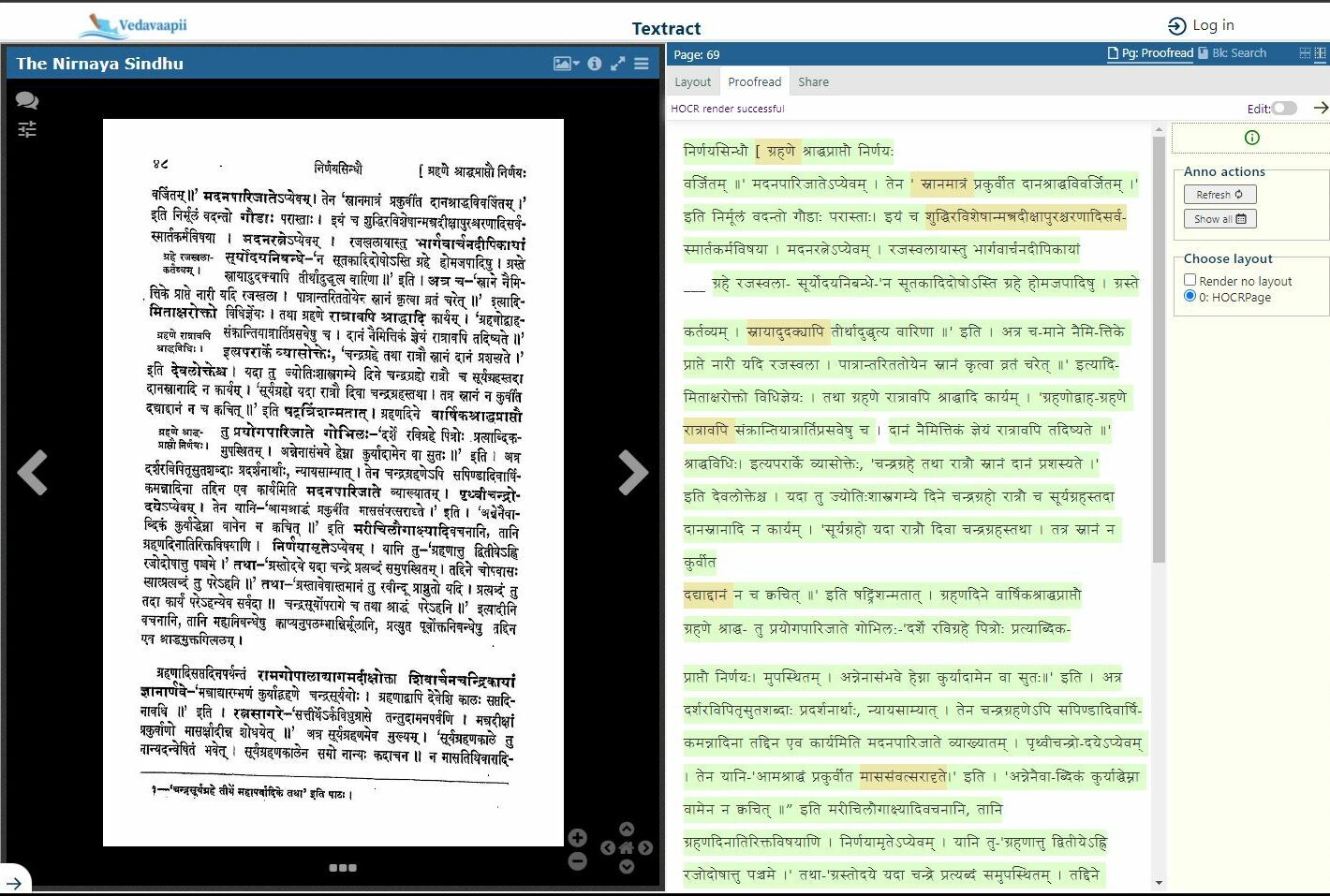 Responsive Design
A cloud based platform for text extraction (via OCR) , editing, proofreading, supporting collaborative text processing workflows. The platform is also amenable for creating outputs in bulk typesetting scenarios and for reprinting purposes at scale.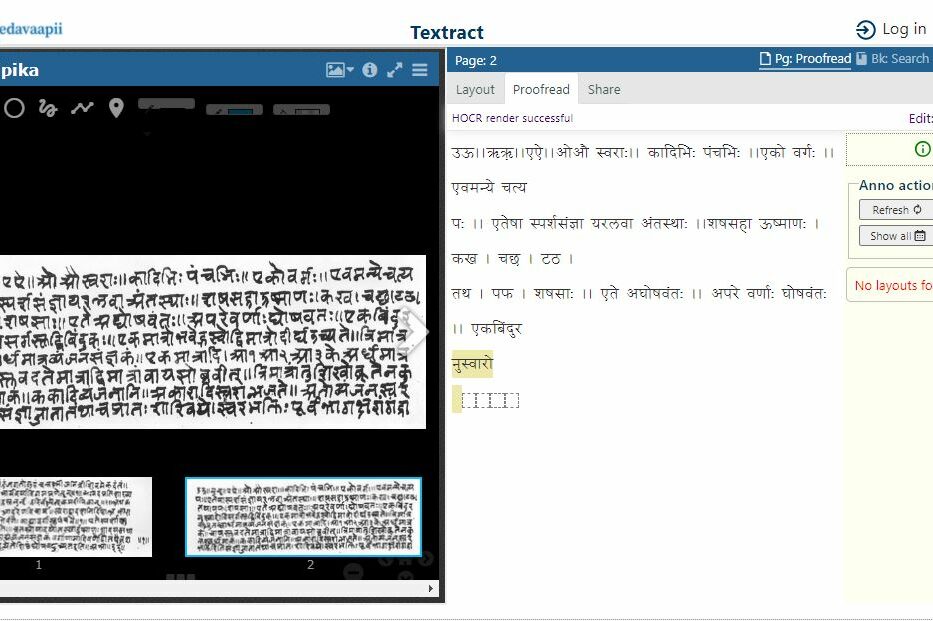 Collaborative Workflows
Textract's sophisticated annotation platform , unicode text searching and a rich internal object model representation allows complex use-cases for text and manuscript processing. Rich research-centric workflows enable team based approaches to text research and study.
E Library – Bharati Kosha – भारती-कोशः
A federation of permanent online repositories of Digitized Heritage Bhaaratiya Knowledge content
The Bharati Kosha project is an initiative by a group of institutions lead by Vedavaapi Foundation. Online access to such a comprehensive archive will spur widespread study, mining, research and innovation on Bhaaratiya knowledge, foster a new ecosystem of innovative technologies and services leveraging Bhaaratiya wisdom for contemporary use, lay a dependable foundation for making Bharatiya knowledge accessible, intelligible and minable by students, researchers and enthusiasts for global welfare.
Bharati Kosha – भारती-कोशः
Bharatiya Vignan Prakalpa : भारतीय-विज्ञानम् at your fingertips
An Indian Knowledge Learning and Resource Management Portal, Bharatiya-vijnana seeks to provide an online institute for young scholars in streams of Bharatiya vidyaas including Vedic, Shaastric, classical art and Indian language studies to conduct Gurukulas for knowledge seekers across the globe.
भारतीय-विज्ञानम्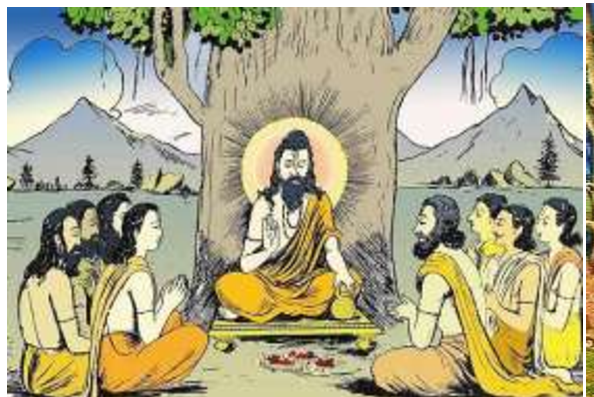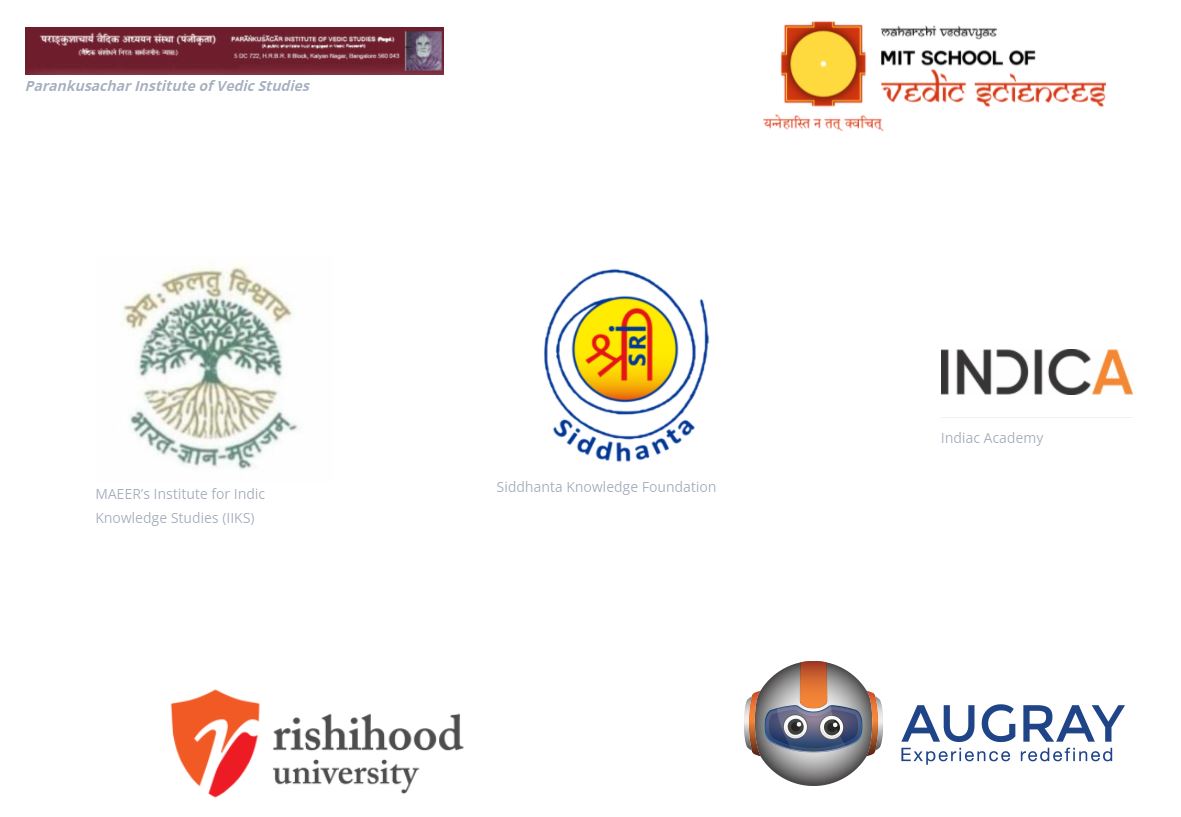 Partners and Collaborators
We are proud to be partnering and collaborating with a variety of organisations focused on research , education , technology and outreach.
We hope to engage productively and creatively for rejuvenation of the Bharatiya gyaan parampara.
LEARN MORE
The Vedavaapi Blog
Insights from IKS Research