Research
Dedicated to reviving the widespread study and application of Bharat's native knowledge, by lowering the barriers to access and comprehension through technology. .
Vedic Epistemology
Understanding Epistemology is essential to model the Bharatiya Gyaan Parampara using modern techniques and tools.
Vedic Knowledge Systems
The Ontological commitments made by the Bharatiya traditions give rise to structure in the evolution of its "Knowledge".
Veda Structure
The structure of the Veda gives basis to the structuring of the vidya-sthanas and to the Knowledge Life Cycle of the Bharatiya Knowledge Systems
Veda Aurality
Being a "maukhika" or Oral tradition at its core , the understanding of the role of "aural" structures are critical for reviving traditional learning with modern tools.
From Text to Knowledge
Textract
Text Extraction, OCR, Annotation platform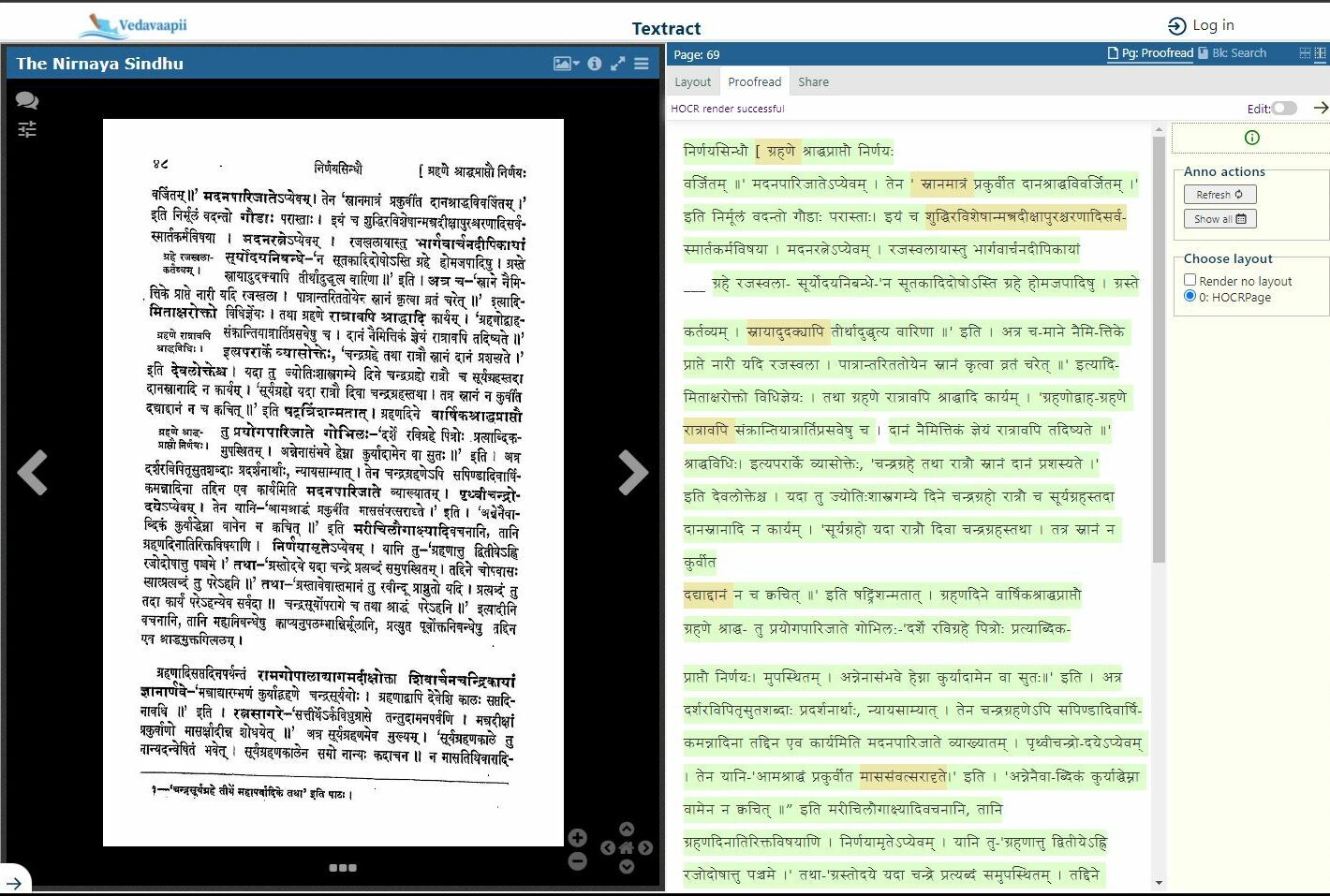 Responsive Design
A cloud based platform for text extraction (via OCR) , editing, proofreading, supporting collaborative text processing workflows. The platform is also amenable for creating outputs in bulk typesetting scenarios and for reprinting purposes at scale.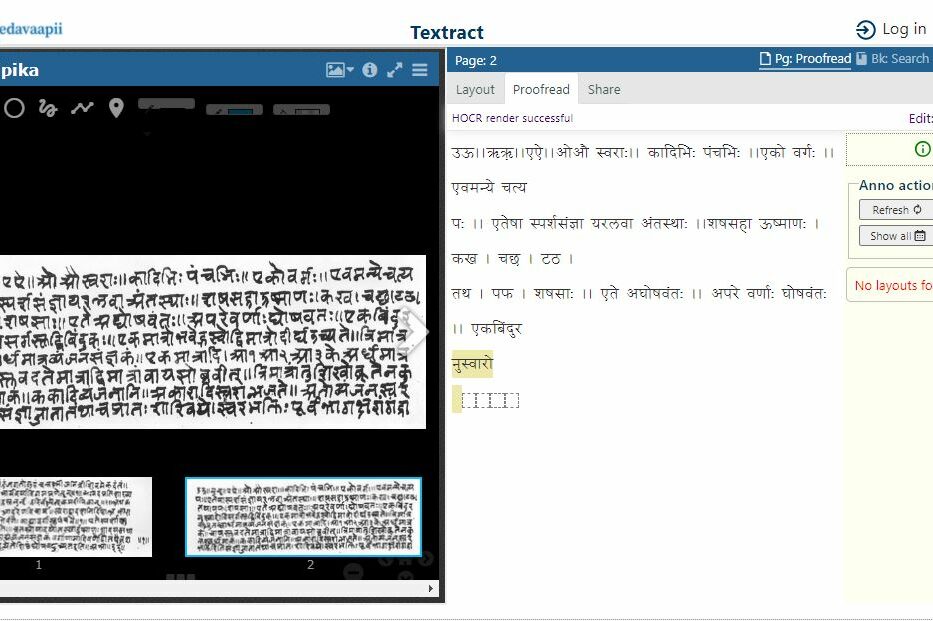 Collaborative Workflows
Textract's sophisticated annotation platform , unicode text searching and a rich internal object model representation allows complex use-cases for text and manuscript processing. Rich research-centric workflows enable team based approaches to text research and study.
The Vedavaapi Blog
Insights from Bharatiya Gyaan Parampara
मेयं सिन्धुः गिरिर्मानं मन्थभूः वेदकच्छपः। प्रमाऽमृताख्यसिद्धान्तः प्रमात्रानन्ददायकः ॥